The separation of Urs Fischer and Union Berlin was difficult for everyone involved – as the day after shows. An unusual breakfast on Thursday was followed by a video with emotional words from Fischer and his assistant coach Markus Hoffmann.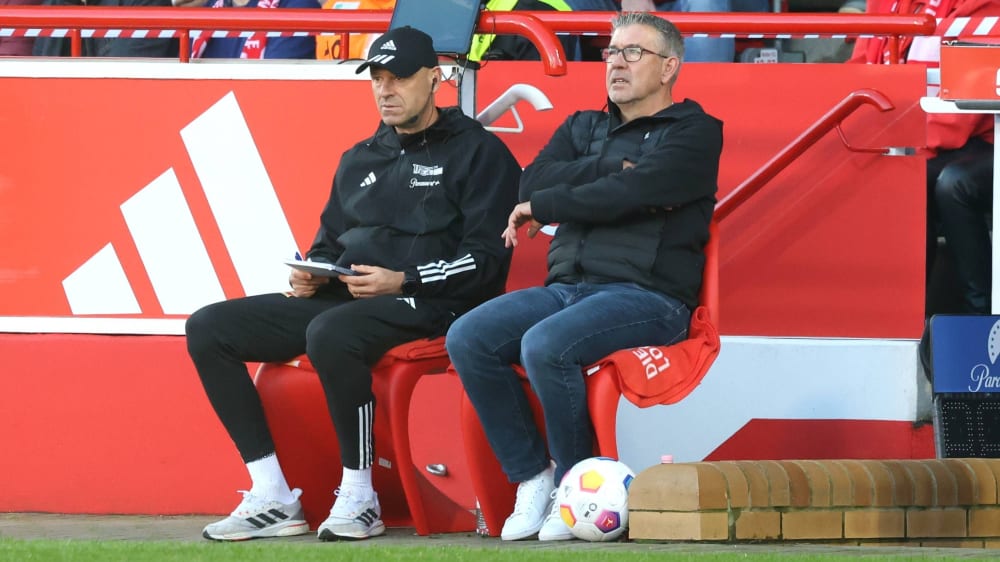 Farewell with breakfast and video: Urs Fischer (right) and Markus Hoffmann.
IMAGO/Nordphoto
"In the end there is a decision and I think you have to accept it," says Fischer in a video shared by the club on the X platform. "For me it still feels right." On Wednesday, the bottom of the table and the Swiss coach announced after five successful years that that the cooperation should be ended by mutual consent.
The breakfast together on Thursday morning to say goodbye to Fischer shows how special the connection was between coach, club and team.
Hoffmann: "It actually feels like shit"
Assistant Hoffmann also has his say, visibly emotional. "I would like to thank you for five and a half years that have been fantastic. That will always remain in my heart." The decision feels right, but not good. "Good is something completely different," says the 51-year-old Austrian and finally adds: "It actually feels like shit."
Fischer seems much more composed and looks back: "It's crazy what we were able to experience here. I'm grateful for that. This will be a part of my life, a part of my history." He sent the words to fans, club and players: "Thank you all, stay healthy. And above all: break this negative spiral."
The coach and his assistant assured their commitment to the club and will continue to pursue it. "When Union plays against Augsburg, I will definitely sit in front of the TV and keep my fingers crossed," said Fischer. Hoffmann added: "I told the team beforehand that I'm looking forward to the next game. I'm keeping my fingers crossed and I'll be there – even if I'm not here."
The post first appeared on www.kicker.de