Important messages represented a decisive speech by the leaders of the Arab and Islamic world regarding the massacres committed by the brutal Israeli aggression against the innocent people of Gaza, through their words, before the extraordinary joint Arab-Islamic summit, which was held in Riyadh, today, Saturday, with the participation of President Abdel Fattah El-Sisi.
We present the most prominent of these messages in this infographic
President Sisi: The practices of forced displacement of civilians in Gaza must be stopped. The policy of collective punishment is unacceptable.
President Sisi: There must be an unconditional ceasefire in Gaza
President Sisi: The inhumane practices of the occupation authorities require a serious stance
Aboul Gheit: Israel is carrying out an ethnic cleansing campaign by surprise.. Prisoner displacement of Palestinians is a violation of international law.
The Palestinian President: Our people are exposed to a war of extermination at the hands of the Israeli war machine, which violated sanctities and crossed the red lines in Gaza.
Mohammed bin Salman: We condemn the brutal war in Gaza and demand the immediate cessation of military operations and the opening of humanitarian corridors.
King of Jordan: The two-state solution is the only way to end the suffering of the Palestinian people
King of Jordan: Humanitarian corridors must remain safe and open for the permanent delivery of aid
UNRWA representative: Everything is running out…food, medicine and fuel
The Crown Prince of Kuwait: The Gaza tragedy is a result of the failure to find a just and final solution to the Palestinian issue.
The Turkish President: We value cooperation with Egypt in delivering aid to the Gaza Strip
The Turkish President: Words cannot describe what Israel is doing in Gaza
Emir of Qatar: The international community failed to bear the humanitarian and moral responsibility regarding the Gaza massacres
Emir of Qatar: We demand an immediate investigation into the permissibility of bombing hospitals and civilian facilities in Gaza
Organization of Islamic Cooperation: Israel is an occupying state and must protect civilians
The Iranian President: Gaza is witnessing the worst crimes in human history.. We demand that a day be designated in the name of the crimes of the Zionist entity and a boycott of Israeli goods
Head of the Libyan Presidential Council: We must not allow the occupying state to continue committing its crimes.
Bashar al-Assad: The recent aggression against Gaza dates back to 75 years of Zionist aggression.
The Indonesian President: A way must be found to force Israel to cease fire in Gaza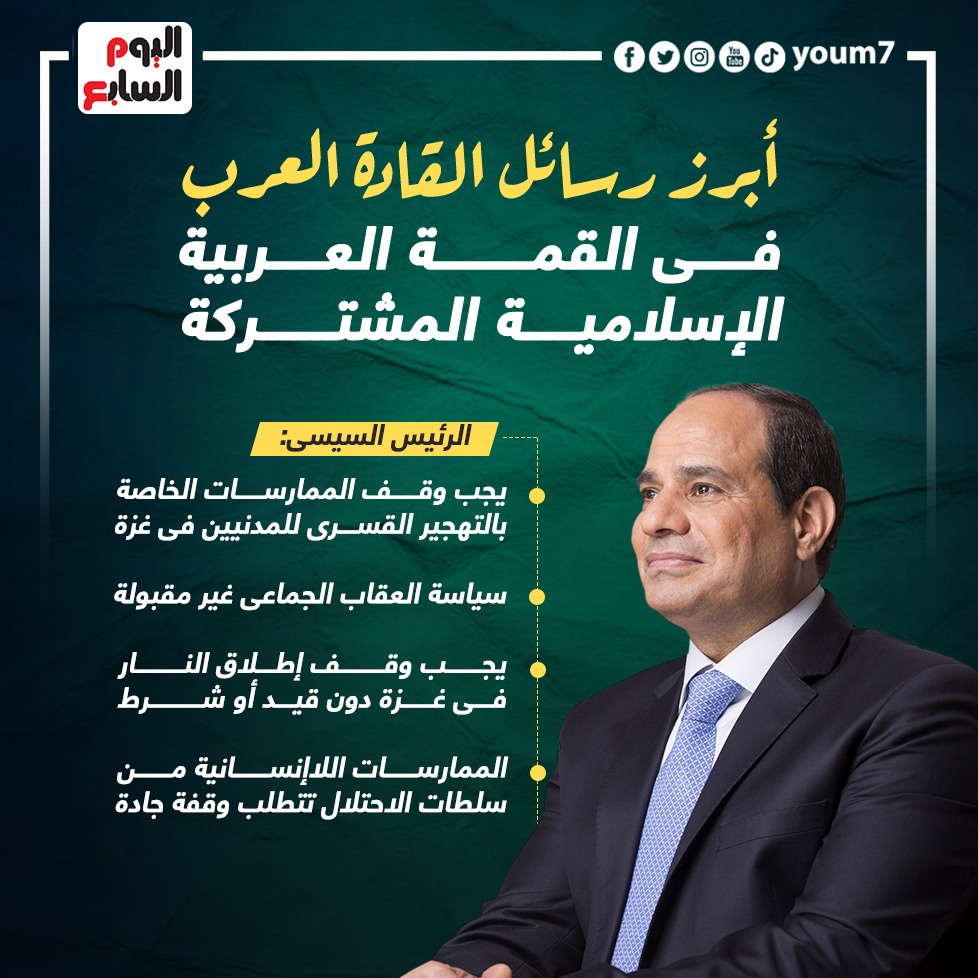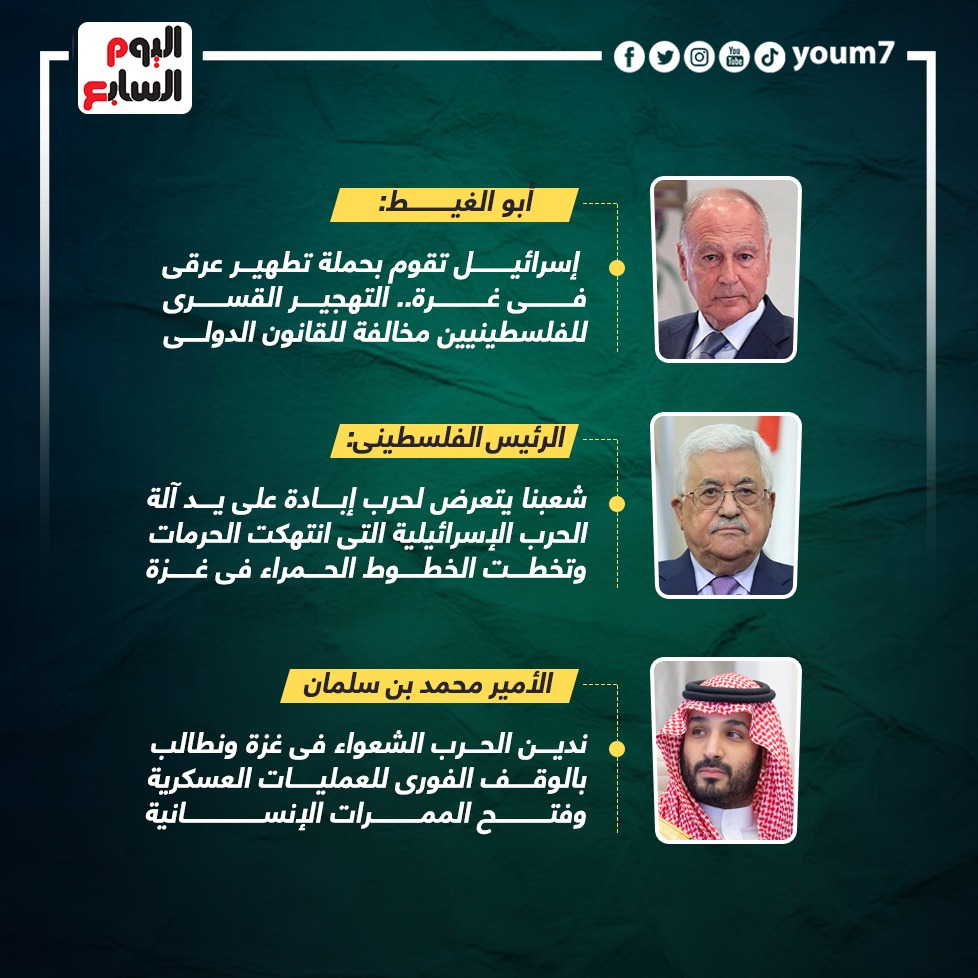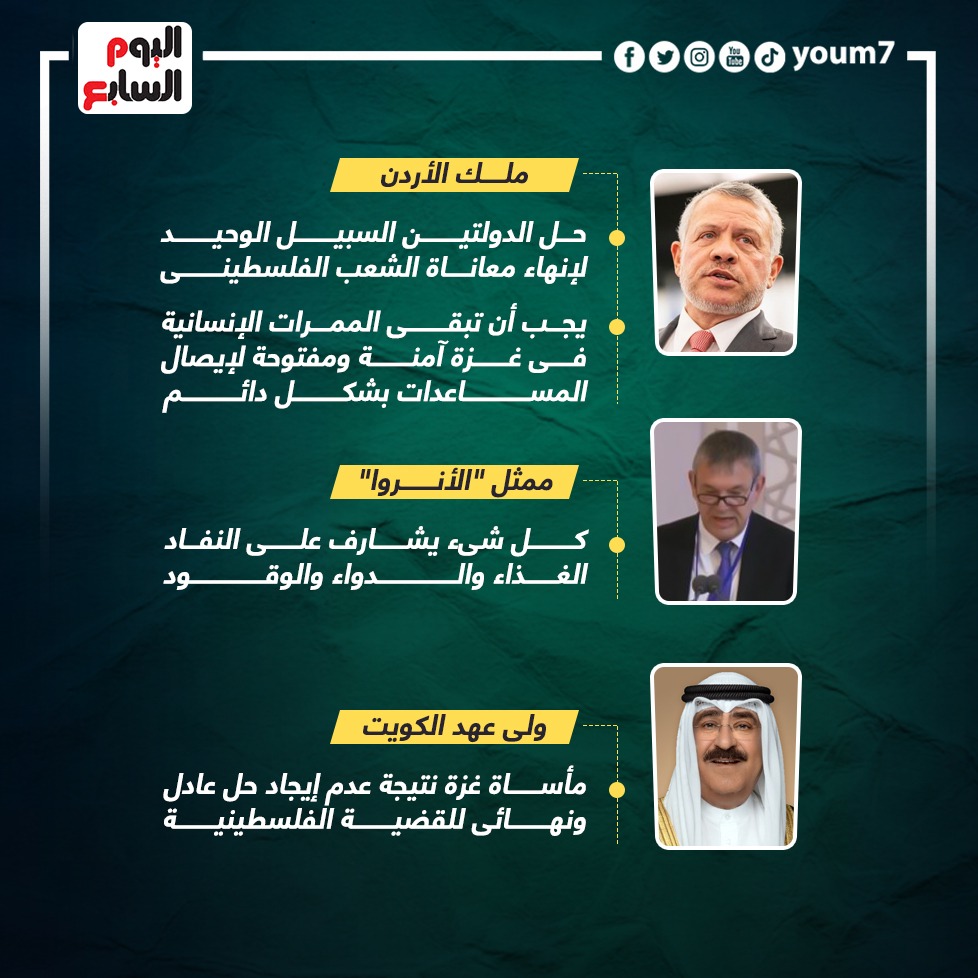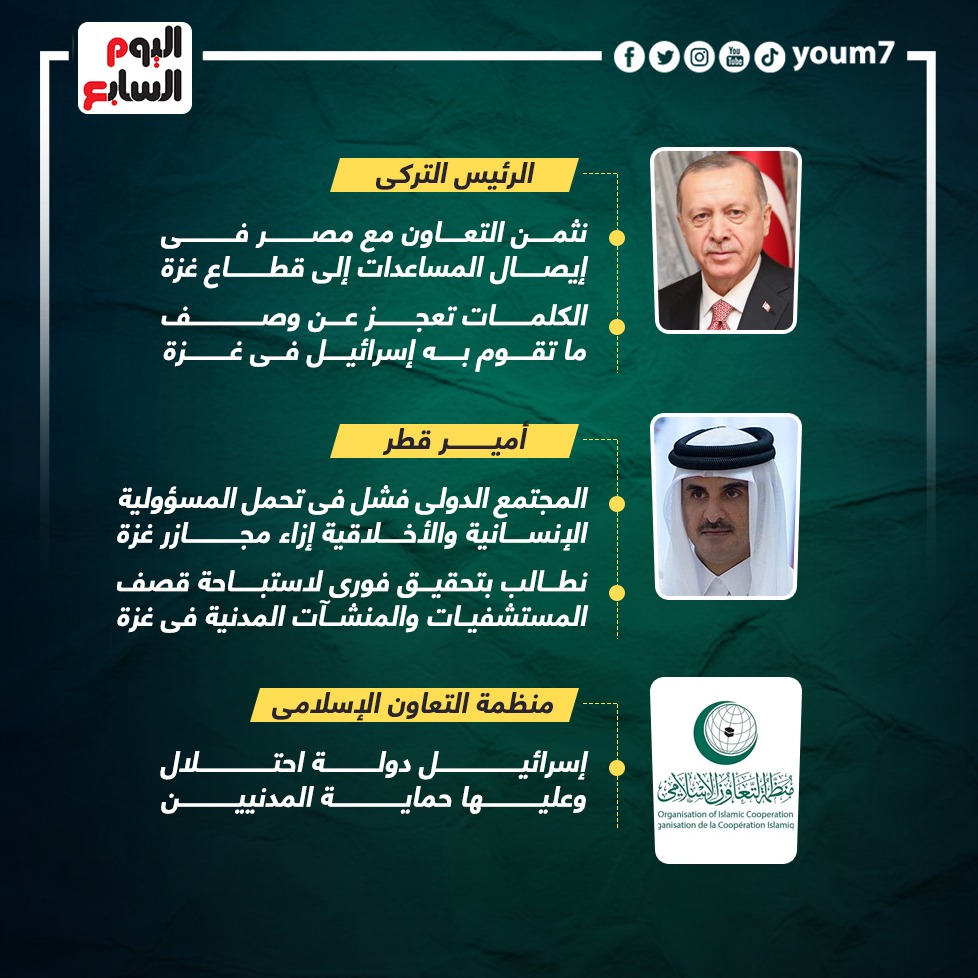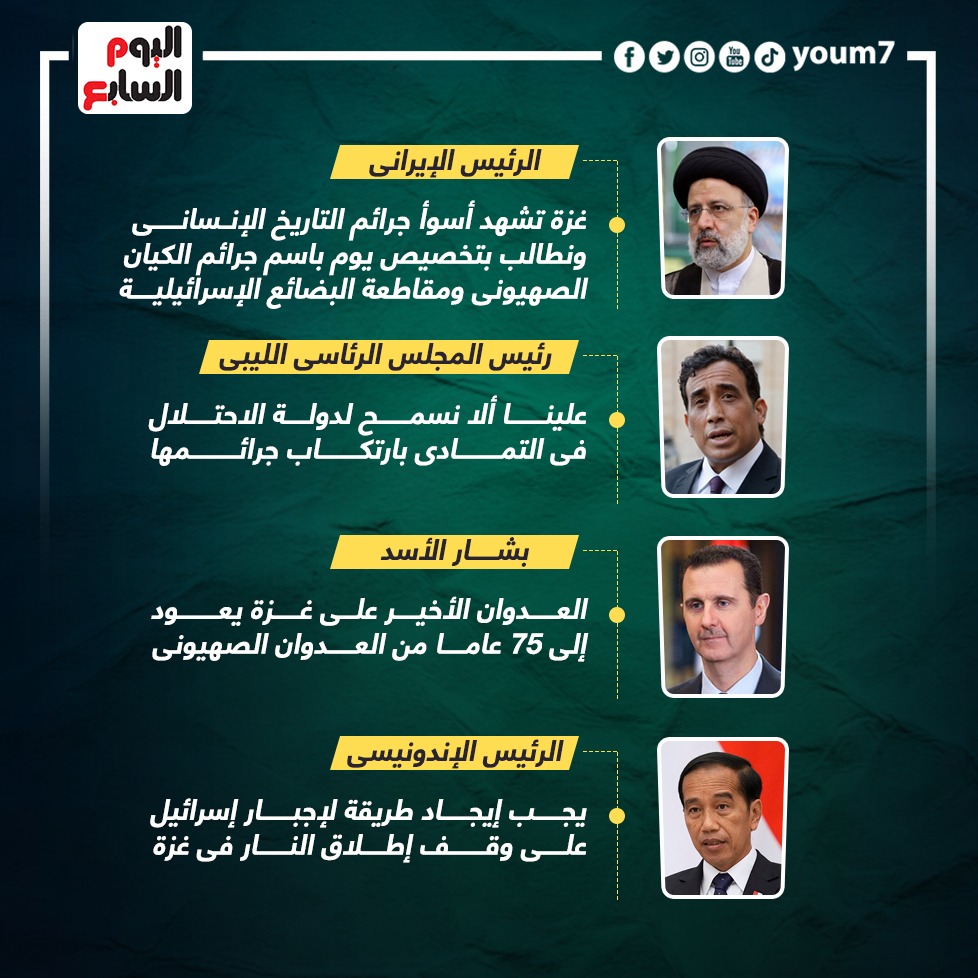 The post first appeared on www.youm7.com