Achieve Algeria national team A wide victory over its Somali counterpart, 3-1, in the match that was held between them on Thursday evening at Nelson Mandela Stadium in Baraki, as part of the first round of Group Seven in the African qualifiers for the 2026 World Cup finals, which will be held in partnership in the United States of America, Canada, and Mexico.

Algeria against Somalia

The goals of the match were scored by Ahmed Abdi in the 2nd minute, before Baghdad Bounedjah and Islam Slimani added two goals in the 31st and 80th minutes in a wonderful way, respectively, for the Algerian national team, while Issa Adam scored in the 65th minute for Somalia.

Algeria group

With this result, Algeria topped the group standings with 3 points, while Somalia finished at the bottom of the standings with no points.

The Algerian national team succeeded in recording a strong start at the beginning of its campaign in the qualifiers to begin its campaign to top Group Seven, armed with the ground and the audience, which will be present in large numbers to attend and support the Greens in the upcoming confrontation.

Algeria against Somalia

The seventh group in the African qualifiers for the World Cup finals includes: "Algeria, Botswana, Guinea, Mozambique, Somalia, and Uganda."

Reports revealed that one of the Somali national team players, who was conducting a preparatory camp in Tunisia before facing the Algerian national team in the opening qualifiers for the 2026 World Cup, escaped on a boat heading towards Italy.

The Somali press said that the player who escaped in what was called the "Boats of Death" was playing in the center of defense without revealing his name.

9 teams will qualify directly for the 2026 World Cup, after increasing the number of teams in the new tournament system, which will include 48 teams instead of 32 in previous editions of the World Cup..

Algeria against Somalia

From the qualifiers, 9 teams will qualify directly to the World Cup, and they are the leaders in all groups, provided that 4 teams with the best seconds in each group will qualify for the playoff, where two teams will face off in the semi-finals and then the final, so that an additional team from the African continent qualifies for the global playoff, in addition to The 9 teams that qualify directly for the 2026 World Cup.

The number of participants from Africa may reach 10 teams, as an African team will participate in the global playoff in which teams from Asia, South America and other continents will participate..

The formation of the Algerian national team was as follows: Mandria, Atal, Laroussi, Mandy, Touqai, ​​Zerrougui, Aouar, Chaybi, Mahrez, Guiri, Bounedjah.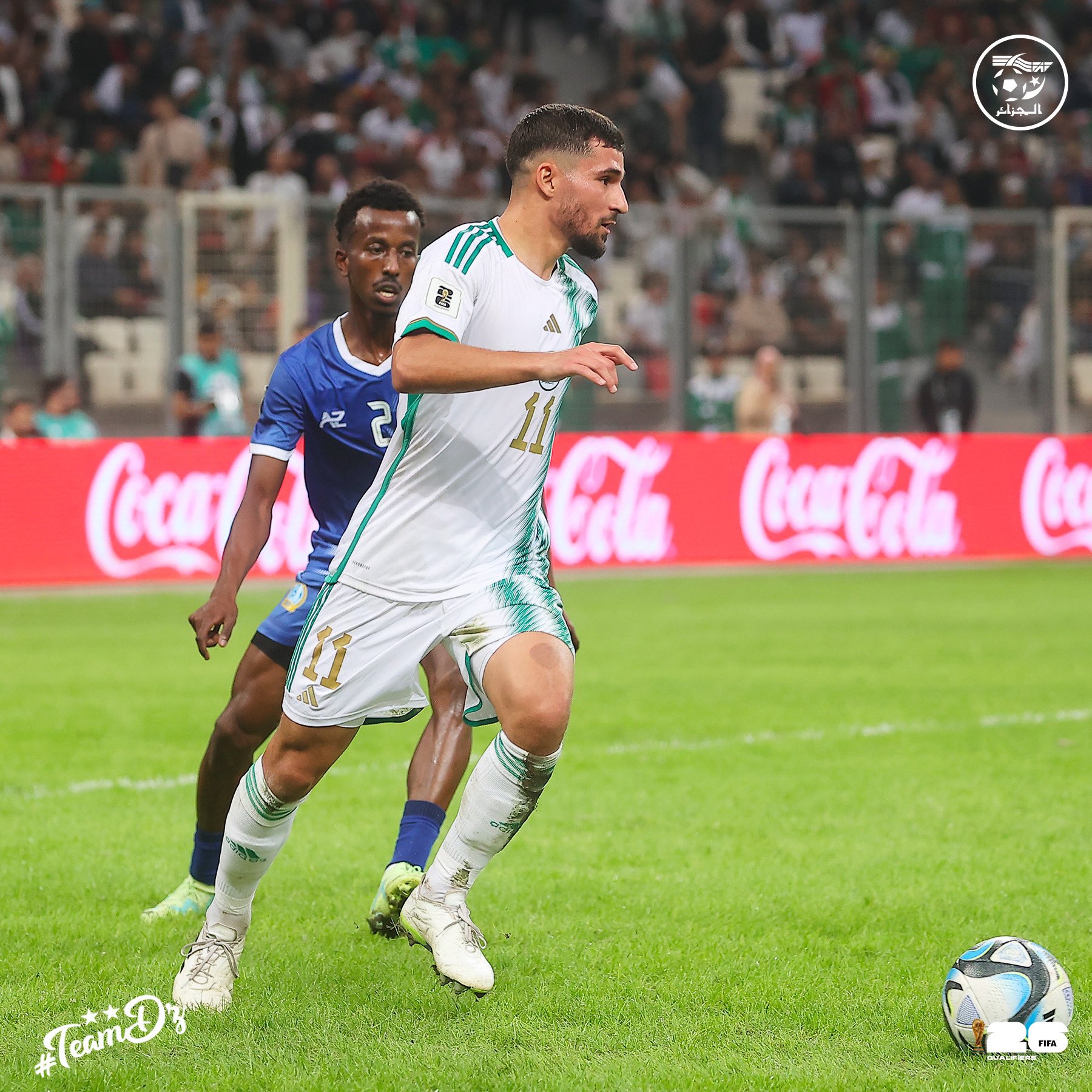 Algeria against Somalia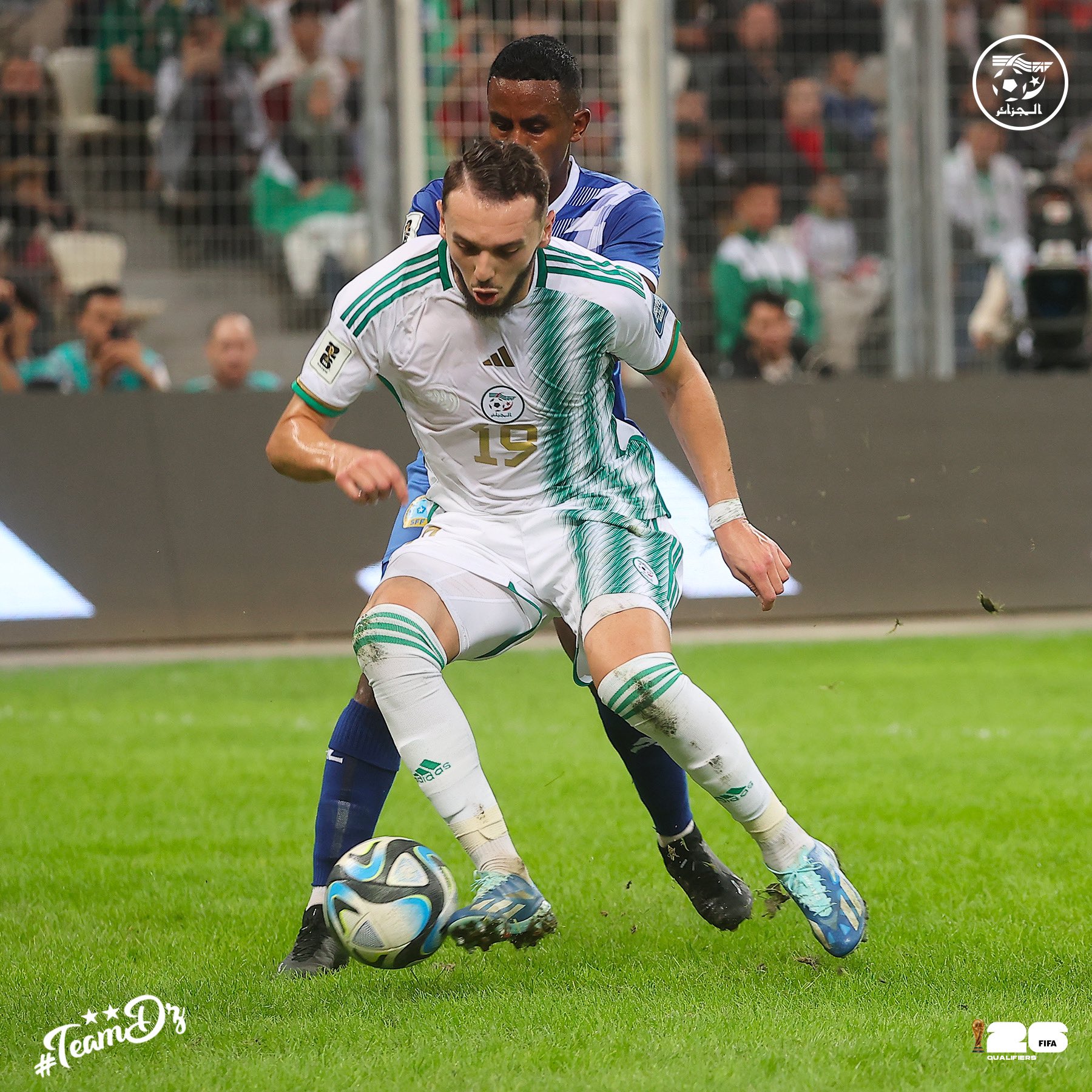 Algeria against Somalia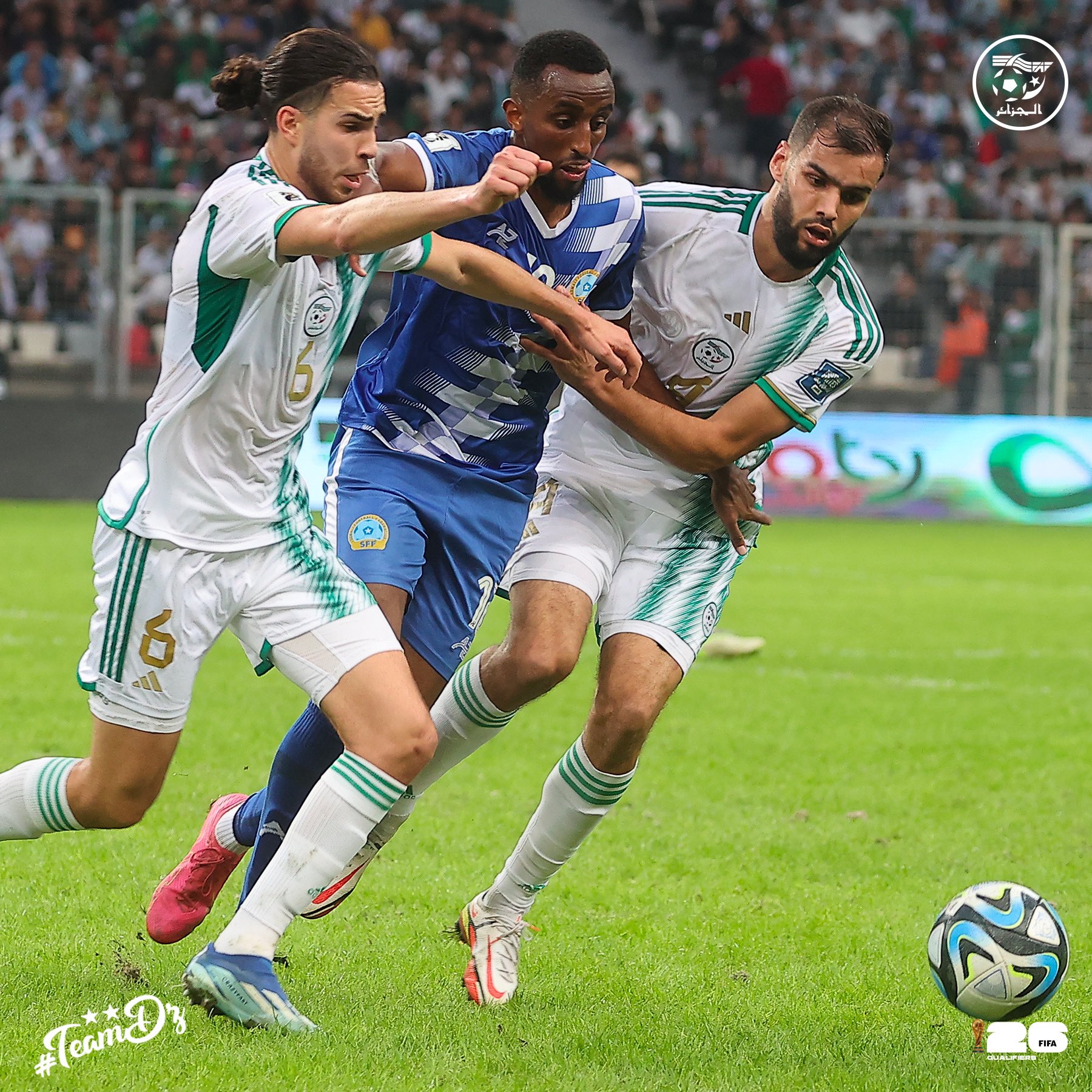 Algeria against Somalia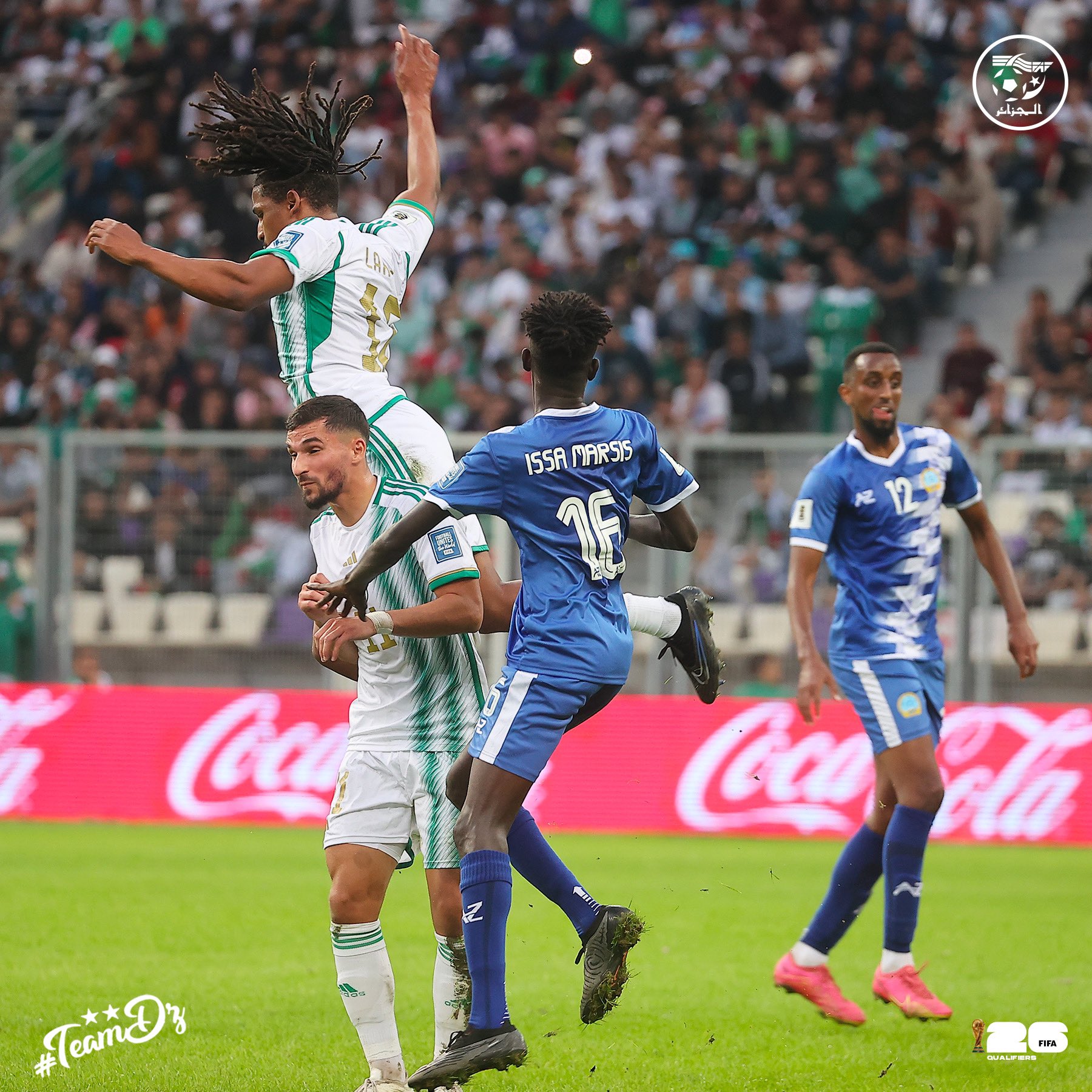 Algeria against Somalia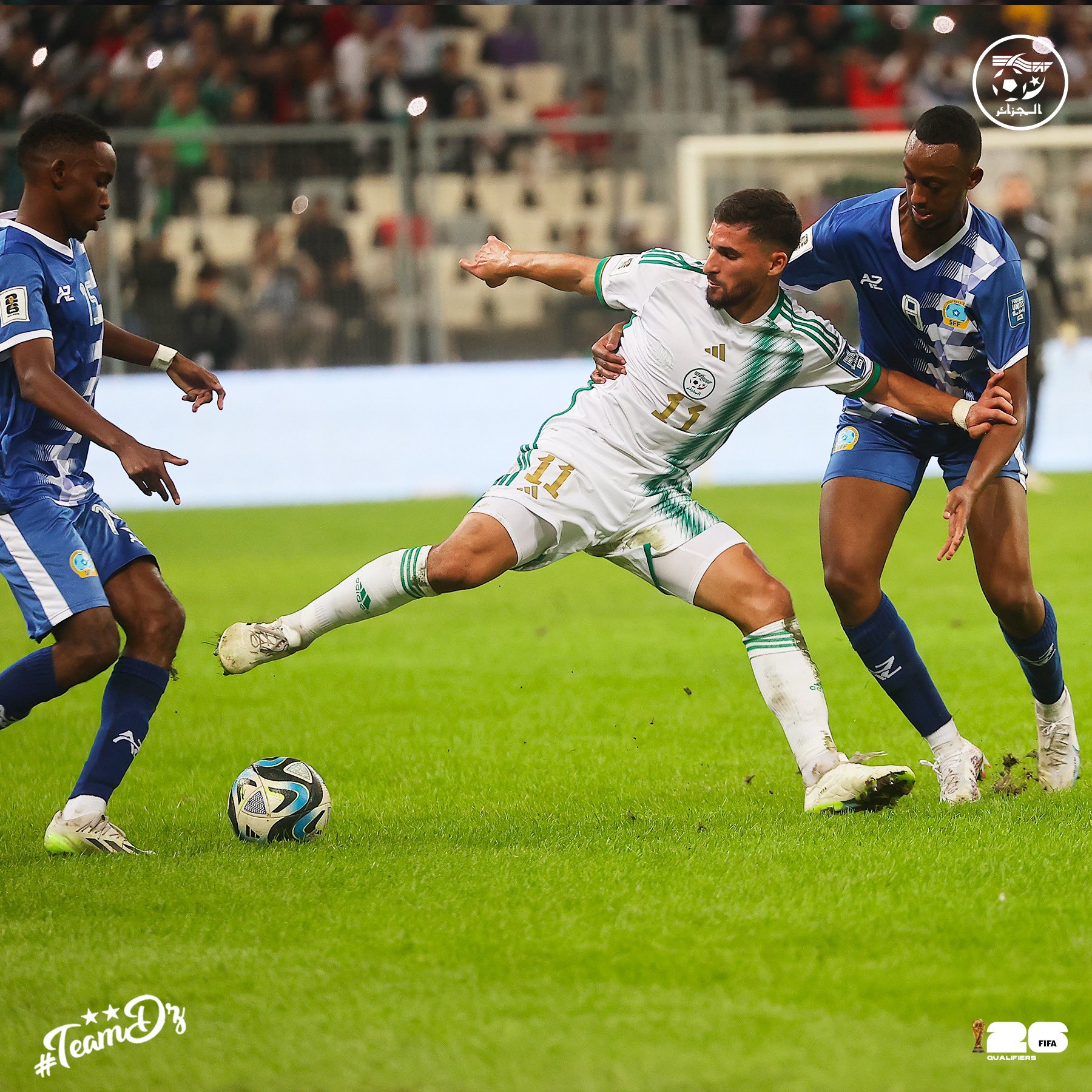 Algeria against Somalia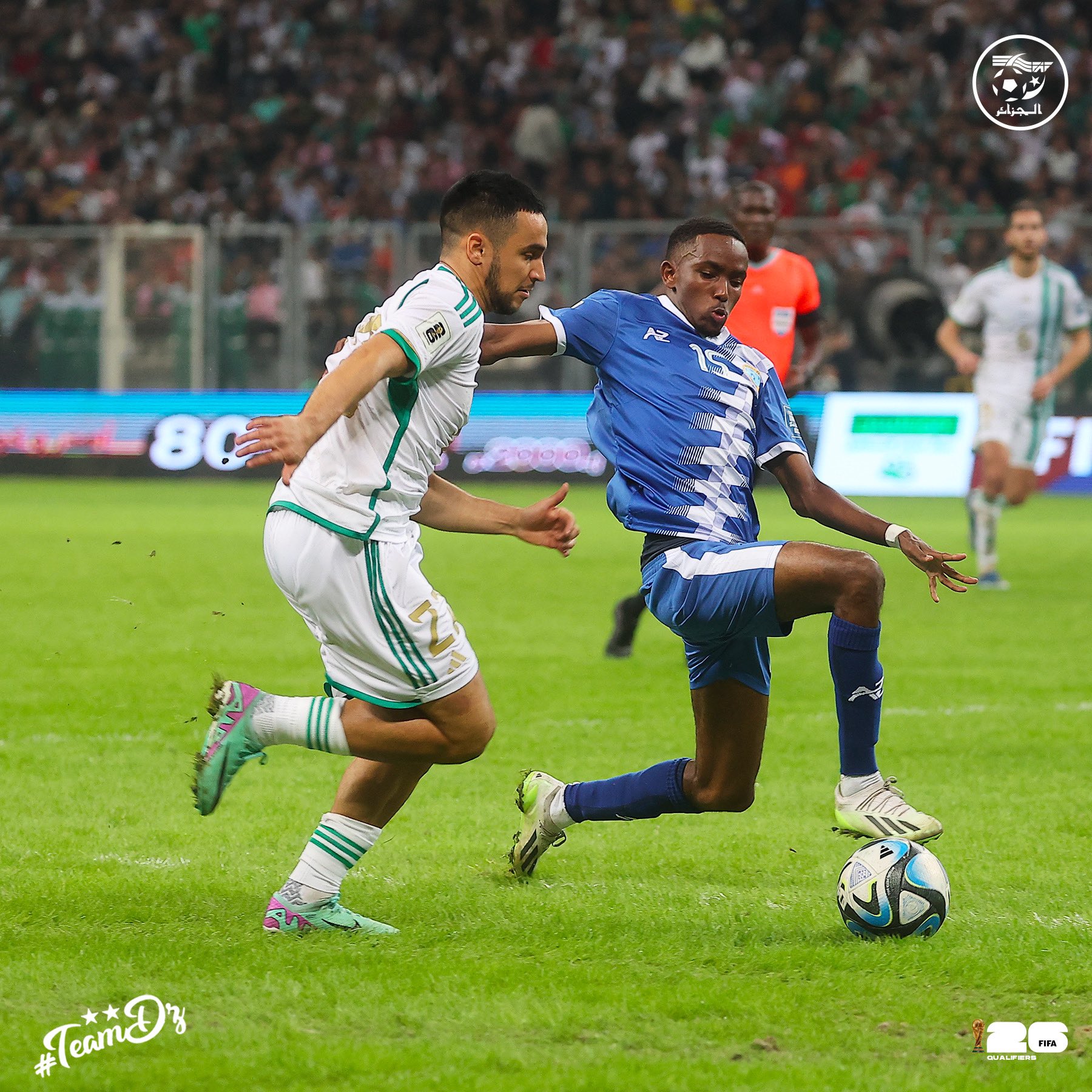 Algeria against Somalia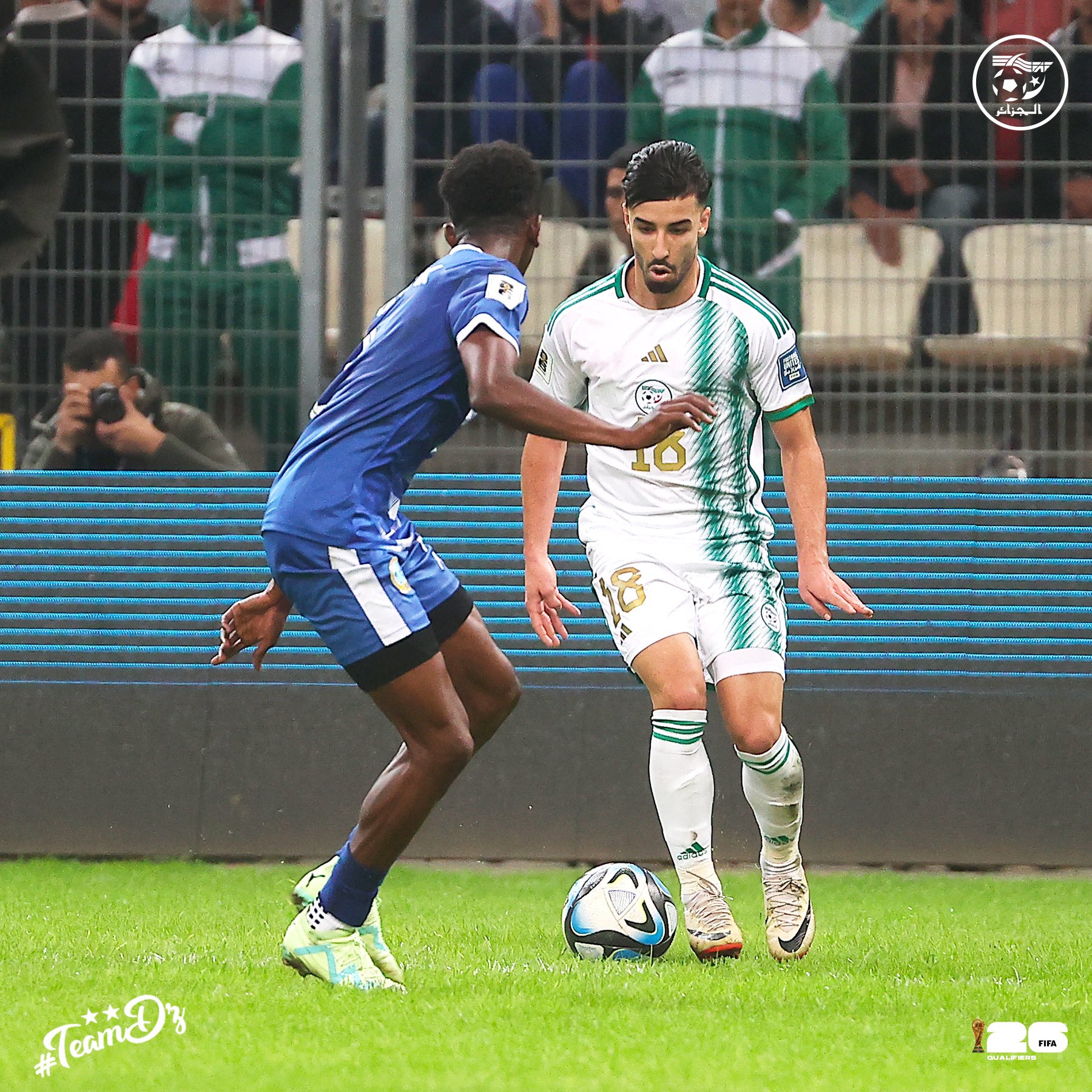 Algeria against Somalia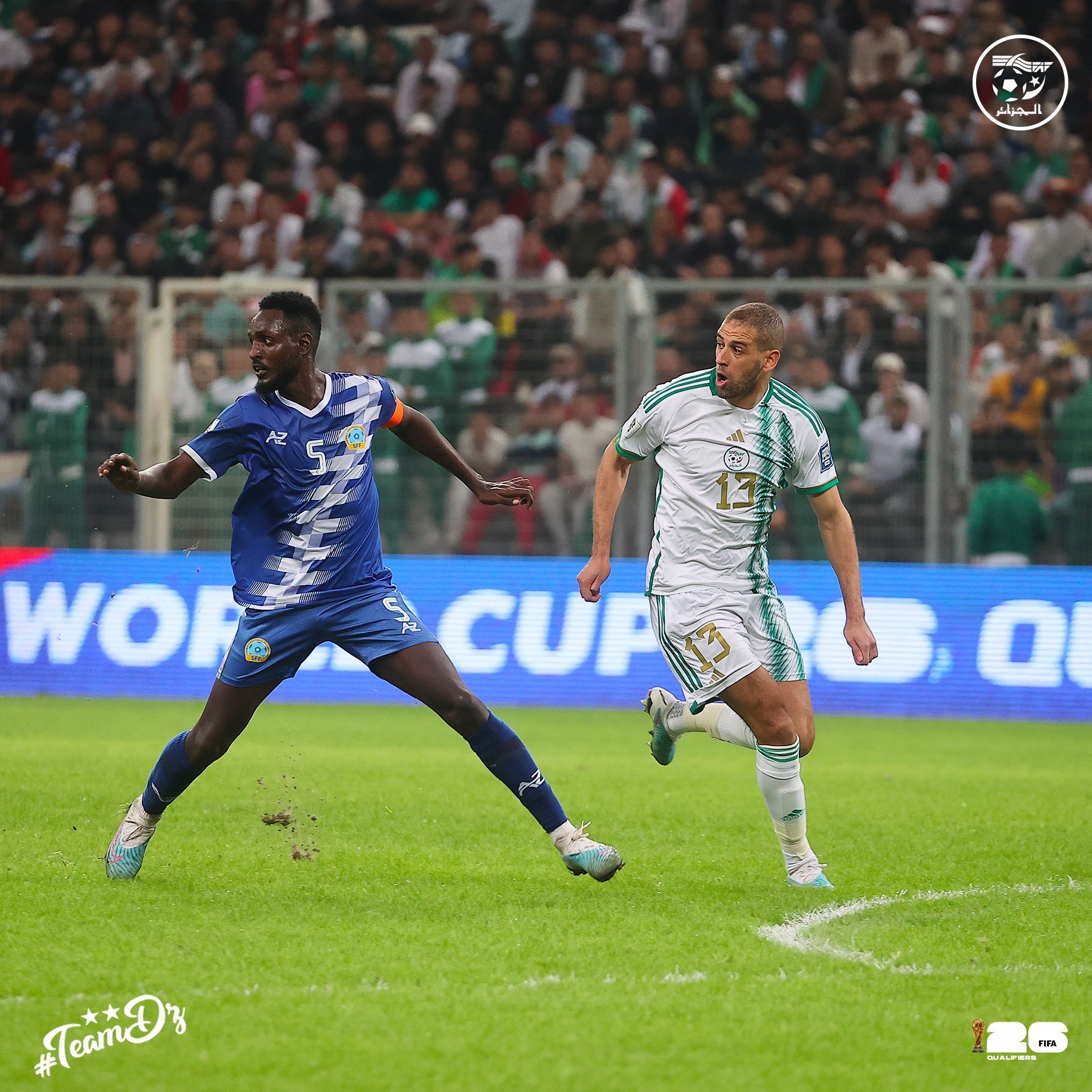 Algeria against Somalia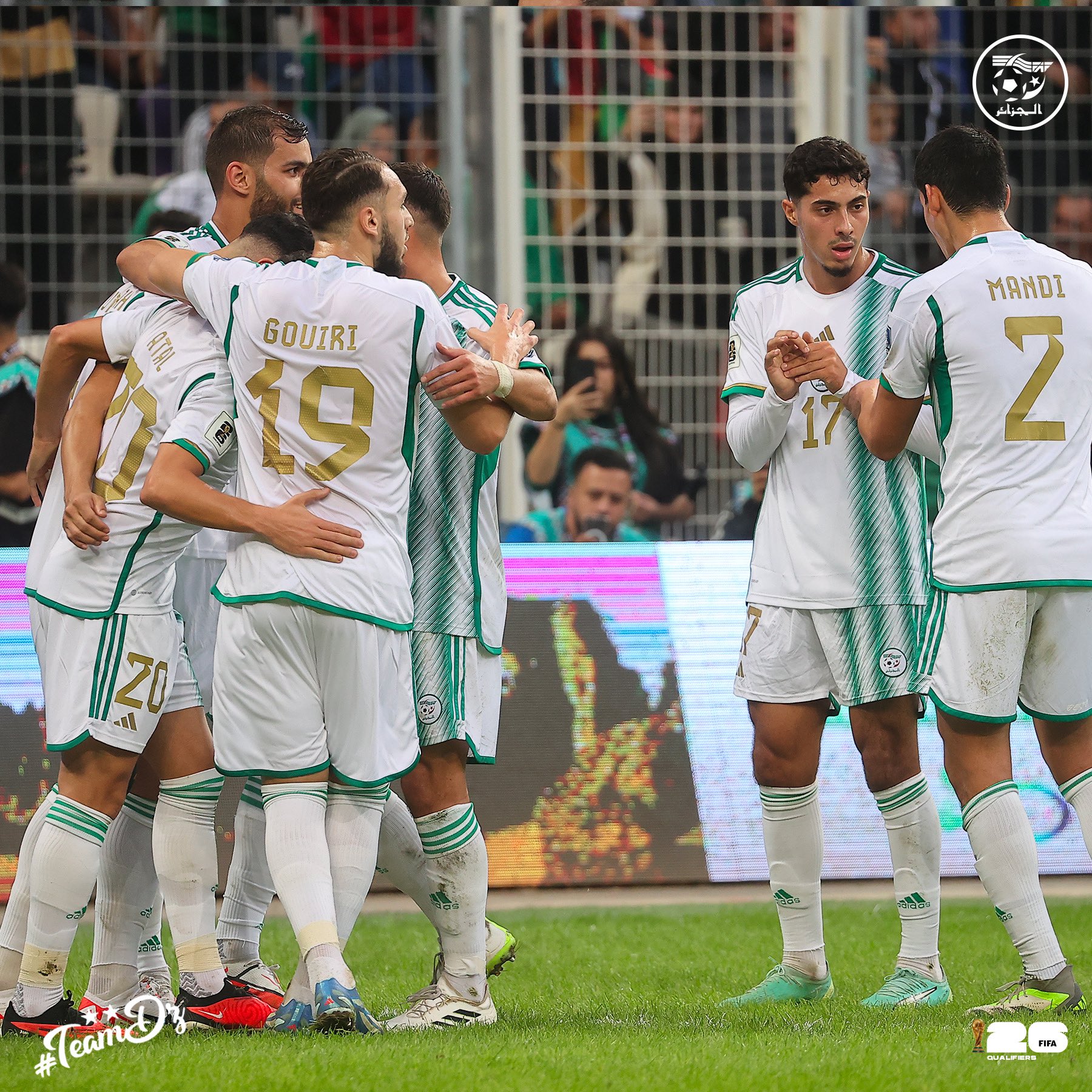 Algeria against Somalia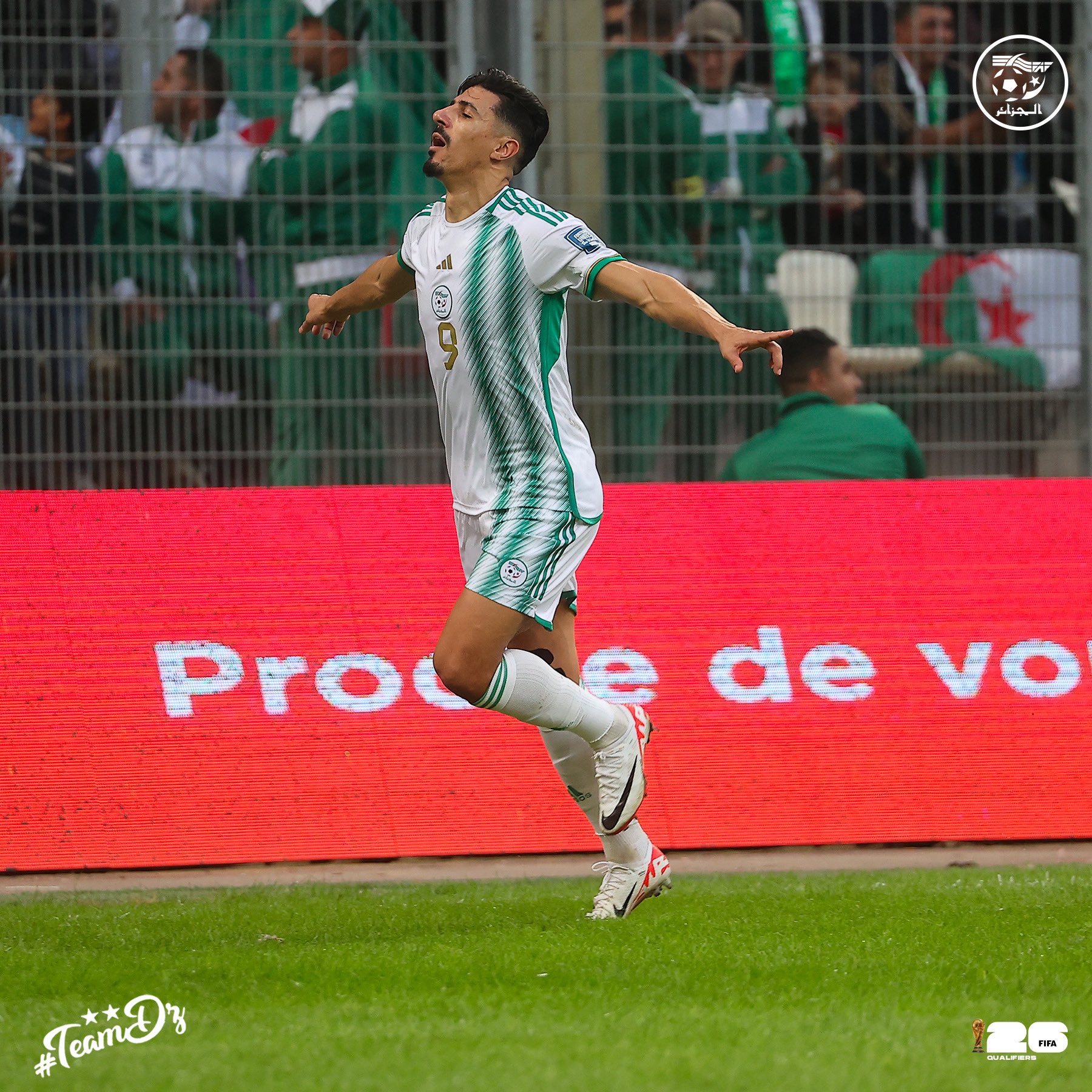 Algeria against Somalia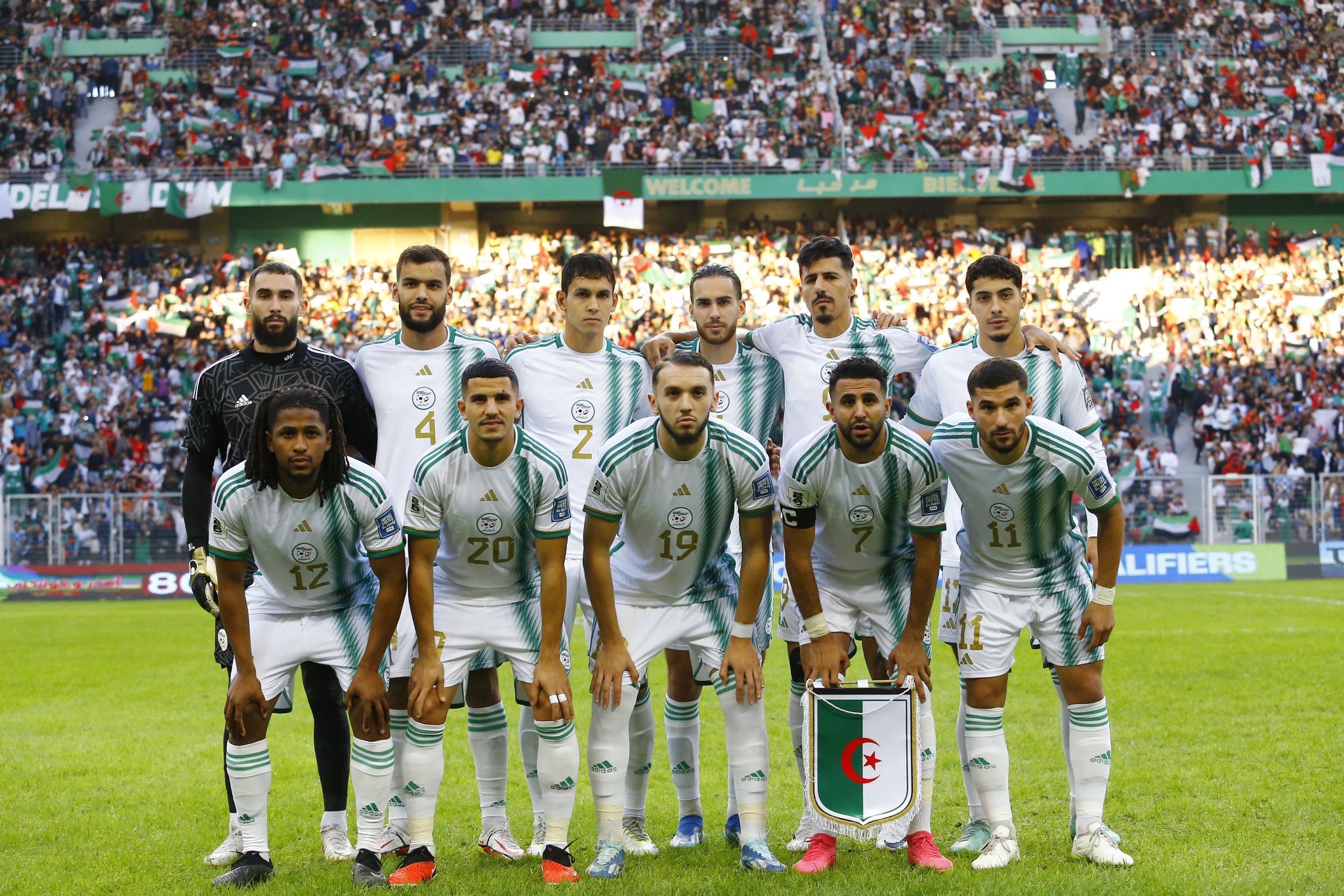 Algeria against Somalia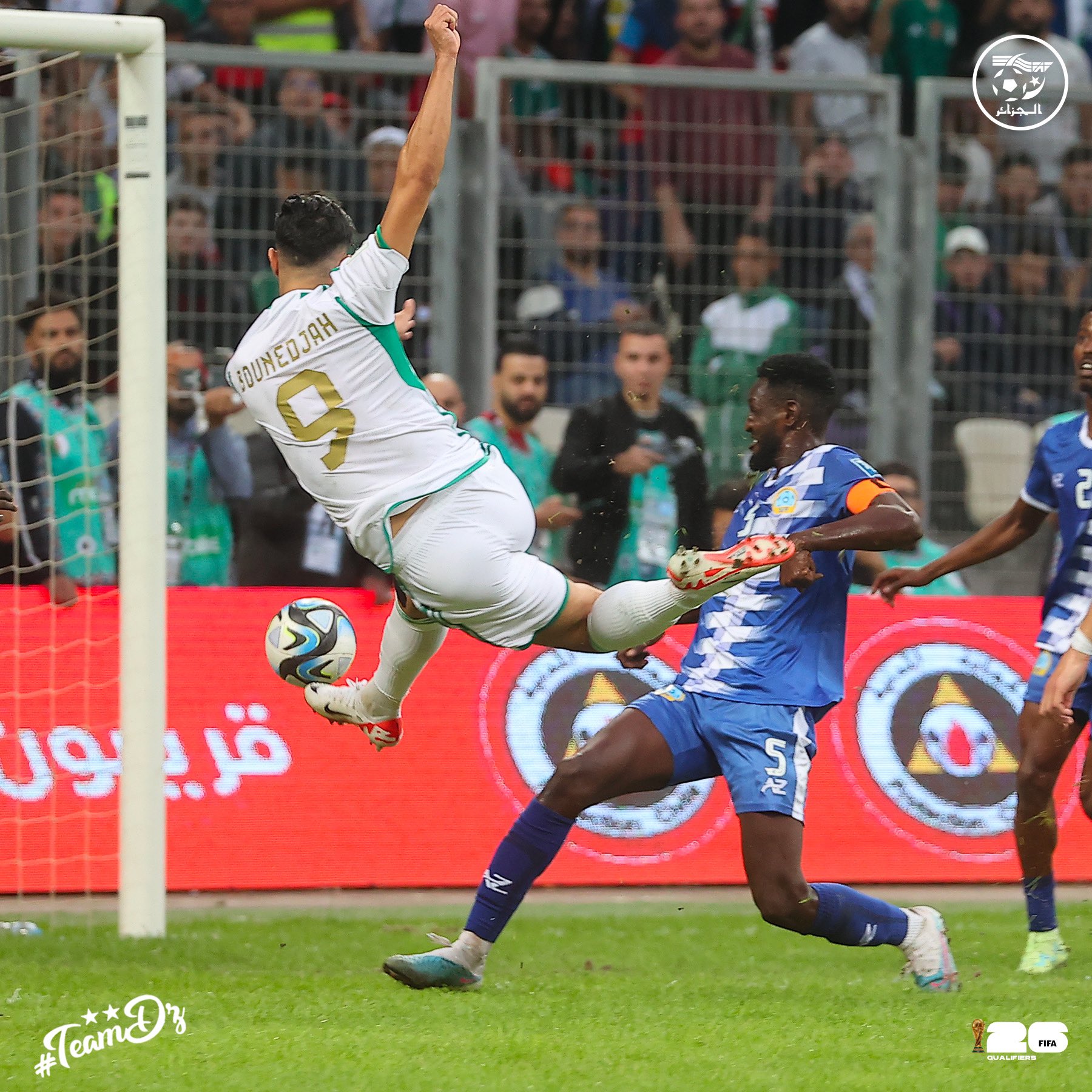 Algeria against Somalia
The post first appeared on www.youm7.com