Racing achieved the much-needed victory against Lanús and Gonzalo Piovi scored the penalty goal that brought him relief. The defender, who had just missed a very important one against Defense, this time he finished with great precision and settled the duel against Granate. However, the Academy's second center back could not finish a perfect night. At 42′ of the second half, he saw yellow and was suspended to play on the last date against Belgrano.
Piovi saw yellow in Racing against Lanús due to a collision with Sand
The card move was totally avoidable. Gonzalo Piovi had a clash with José Sand, the Lanús forward went up in smoke and the Racing defender ended up being reprimanded. Upon reaching the fifth yellow card they will not be able to finish the League Cup and the technical duo will once again have to rotate on the last line. In the south Sigali had not been able to be there due to a gastrointestinal condition. For what's next, the Bear will return to play against Colombo. This duo had a good chance of facing Lanús, but the Racing captain was left out the night before the game and Piovi remained firm in the team.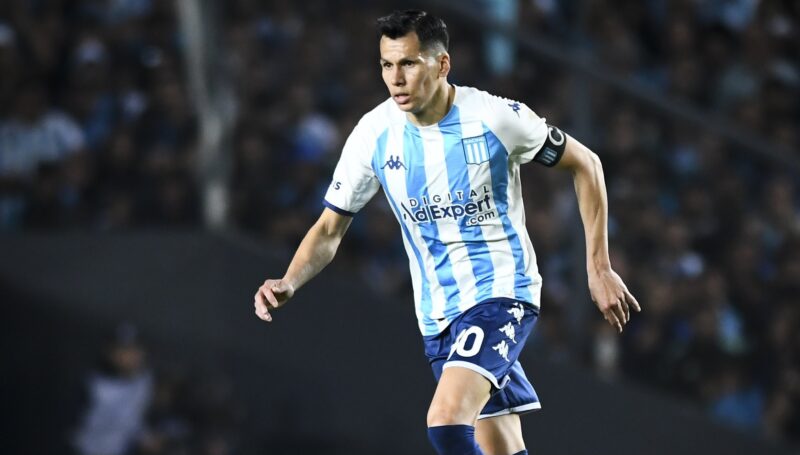 Sigali is also with four yellow cards
The good thing, at least, is that if Racing qualifies for the quarterfinals of the League Cup it will already be able to count on Gonzalo Piovi, who will erase his record after the fifth he added against Lanús. It is not a minor fact considering that Sigali also accumulates four and there was a risk that the team will be left without its two starting centre-backs for the same match. This won't happen, so it's one less problem to avoid in the near future.
As for Colombo, it must be said that he played very well despite not having been in his natural position again. In the run-up it was thought that he would finally be able to play as the first central marker in a line of four, but finally he was the libero in the line of five that Racing used against Lanús. And he did it more than well.
The post first appeared on www.racingdealma.com.ar