In Badajoz the popular leaders have taken the stage so that Manuel Naharro, provincial president, reads the manifesto against the amnesty. He has announced that there are 12,000 people in the rally. Among the leaders present in Badajoz is the general secretary of the PP of Extremadura, Abel Bautista, two counselors of the Guardiola Government: María Mercedes Vaquera Mosquero (Education) and Sara García Espada (Health), in addition to the deputy Antonio Cavacasillas, the former president of the Board and senator José Antonio Monago and the mayor of Badajoz, Ignacio Gragera.
"We are going to fight against impunity, in the institutions, in the courts and, yes, also in the streets," said Manuel Naharro in Badajoz and received a standing ovation and shouts of 'Spain, Spain'.
The event in Badajoz ends with a shout of 'Viva España' and the national anthem.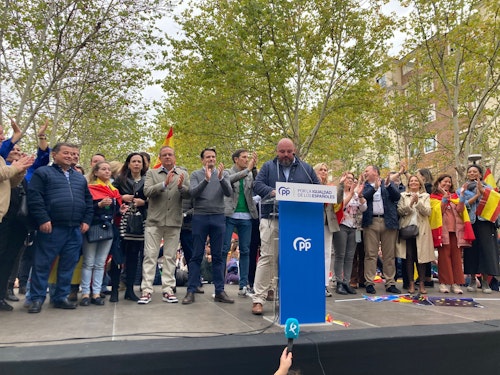 The post first appeared on www.hoy.es